Our Kick Shields are designed to be used with all styles of footwear! Comfortable and very effective on keeping your kicks looking Crease Free!
Comfortable to wear all day and removable to switch from one sneaker to another
Each shield is designed with a non-slip grip to prevent them from moving inside the shoe.
Made of high quality and flexible material for the best wearing experience.
Each shield contains guided lines to trim if necessary for some shoes.
Pre-cut ventilation holes allow for breathability throughout the day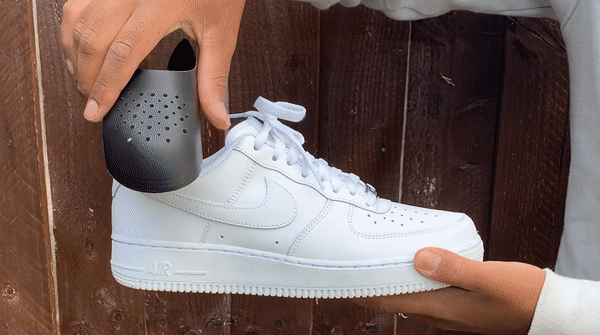 FAQ:
What Will I Receive?: 2 Anti Crease Shields (You Use 2 Shields Per Pair Of Sneakers/ Trainers)
Are they universal fit?: The Shields comes in two sizes:
Small (US 4 - 7.5) and Large (US 8- 16) We also provide sizing for EU size, UK size, and CM size. Check our size chart.
What if they're too big for some shoes?: Don't worry! The shields come with guided lines that show you where to cut with scissors to trim down to fit if you please.
Do the Kicks Shields Work On All Sneakers?: Yes it works on shoes like Jordan 1s, Air Force 1s, Alexander McQueens, Valentinos, Air Max 90s Etc.
How long does shipping take?: Our processing time is 1-3 days, and Standard shipping time usually takes 8-15 days. Express Shipping takes 2-5 Days.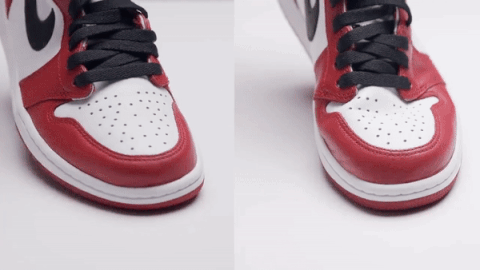 30 DAY MONEY-BACK GUARANTEE!
We fully back this product, if you are not happy with it within 30 days after placing your order, we are more than happy to issue a refund!