Get a touch of the wizarding world in your home with this amazingly cool Platform 9 ¾ light!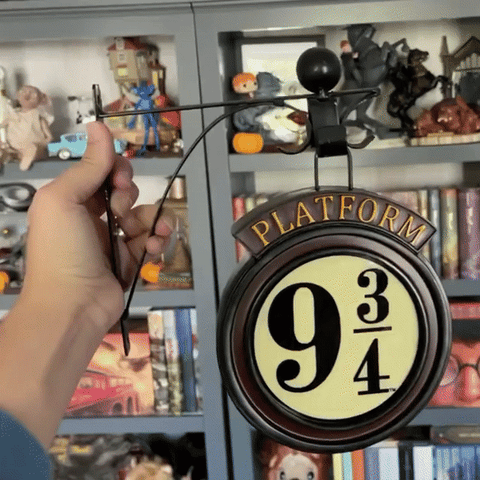 Crafted to mimic a wall sign from Platform 9 ¾, the magical platform that allows you to board the Hogwarts Express, this lamp offers a warm glow perfect foradding a soft accent to your room, andhangs on an included moulded black wall mount, so you can hook it or drill it into place wherever you need!
This Platform 9 ¾ night light is not timer operated, and requires manual powering on and off via the switch on the back.
It would make a fantastic gift for any Harry Potter fans, especially those missing the nostalgic feel of their first journey on the Hogwarts Express.
Specifications:
Removable plastic lamp with hight-quality finish
Solid metal wall mounting bracket (screws and plugs included)
Bracket with multiple suspension points that allows the lamp to be placed in the desired direction
On/off switch on the back
Requires the use of 2 AAA batteries (not included)
Lamp size: 26 x 22 x 7 cm
YOUR PURCHASE IS 100% RISK-FREE!
We offer you 30-day money back guarantee for your lamp. Plus, if you are not satisfied for any reason at all, we guarantee a full refund on the spot. Contact us at [email protected]